Creating Solutions That Work
The following products showcase Cellula's capabilities. Any of these products can be customized in order to fit your organization's exact needs; if you do not see a product that would be a good solution for your company, we can work with you to create one that does. Take a look at our custom engineering options and our portfolio to learn more about what we're capable of, or send us a message with more details so we can get in touch.
Geotechnical Products
The CRD100 Seafloor Drill provides an unprecedented level of automation that facilitates efficient core sampling and Cone Penetration Testing (CPT) measurements in water depths down to 3000 metres below sea level.
The CRX100 is a seafloor excavator tool skid for integration with a work-class ROV. The excavator is designed for seafloor conditioning, collection of bulk samples from seafloor mineral deposits, and to test rock cutting head designs at depth.
Imotus is a hovering autonomous underwater vehicle (HAUV) with six degrees of freedom for inspection & data acquisition missions in confined environments. Imotus uses scanning sonars and proprietary SLAM algorithms to provide navigational control and spatially referenced survey data.
The Solus-LR Autonomous Underwater Vehicle (AUV) is a comprehensive vehicle for performing long range, multi-month autonomous missions. The vehicle is designed for port to port missions including surface and subsurface surveillance (acoustic or magnetic), traditional geophysical survey, or search and survey. Modular design allows for sections to be easily added or removed depending on a mission's specifications.
The ROV Suction Sampler is designed for biological sampling from the ocean using an ROV at depths up to 4500 metres. The sampler is compact, light weight and requires only two hydraulic controls from the ROV.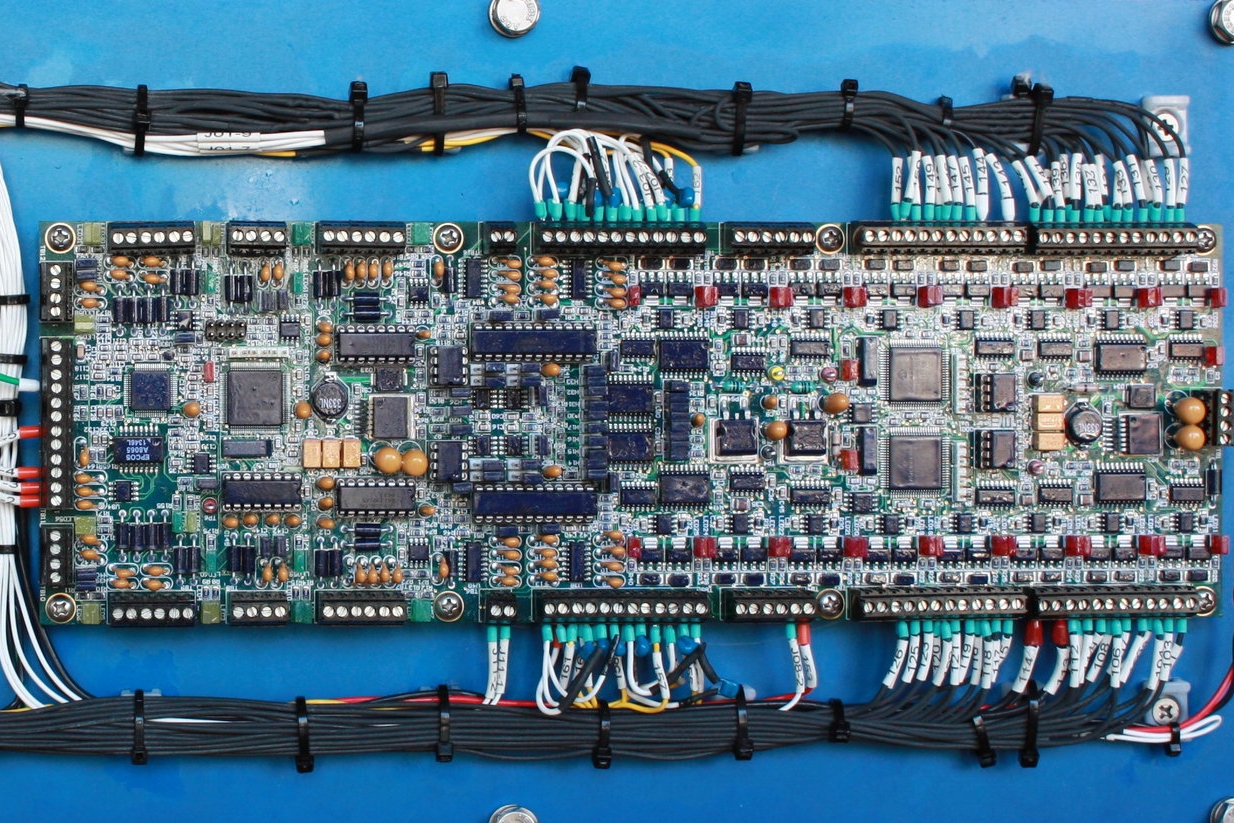 The PTE3000 Pressure Tolerant Ethernet I/O Board provide control for 16 hydraulic valves with additional data multiplexing available for auxiliary analog and digital sensors.
The EVP3000 Ethernet Valve Pack is a scalable building block for subsea electrical-hydraulic equipment. The Ethernet interface provides a high speed, low latency control and monitoring of the hydraulic valves and is ideal for motion control applications.